Impact on Employers of Recreational Marijuana Legalization
Date
Thu, Apr 30, 2020, 01:00 PM – Thu, Apr 30, 2020, 02:00 PM
Event Host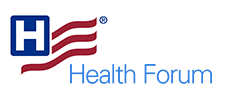 Contact Information
Kristin Oliver
3128952546
Description
Impact on Employers of Recreational Marijuana Legalization

Thursday, April 30, 2020
1 - 2 p.m. Eastern; noon - 1 p.m. Central; 10 - 11 a.m. Pacific

In recent years, 26 states and the District of Columbia have legalized marijuana in varying degrees. The increase in legalization mirrors current public support for the decriminalization of marijuana. However, while many jurisdictions have legalized marijuana, it is still designated as a Schedule I substance under the federal Controlled Substance Act (CSA), which criminalizes the possession, manufacture, distribution and sale of the drug. The tension between federal and state law has led to confusion and challenges in many industries, including health care.
State legalization of marijuana is of real concern to employers who strive to maintain productivity, ensure workplace safety and protect workers' rights. As marijuana is legalized, usage increases. The regular use of marijuana on or near the workplace can lead to a loss of productivity and an increase of workplace accidents. Employers have a duty under the Occupational Health and Safety Act of 1970 to "maintain conditions or adopt practices reasonably necessary and appropriate to protect workers on the job."
While employers strive for a productive and safe workplace, they must also ensure that they do not violate the rights of their employees in the process. This webinar will present a number of steps that employers can consider to ensure that they are operating within the guidelines of the applicable law.
Attendees Will Learn:
A better understanding of the legalization of marijuana in many jurisdictions — learning the laws.

Understanding employers' obligations, especially in light of opposing laws which require a "drug free workplace."

Understanding employee rights in those jurisdictions which permit recreational marijuana use.
Speaker:

N. Alexander Erlam
General Counsel
Certiphi Screening, Inc.

Sponsored By